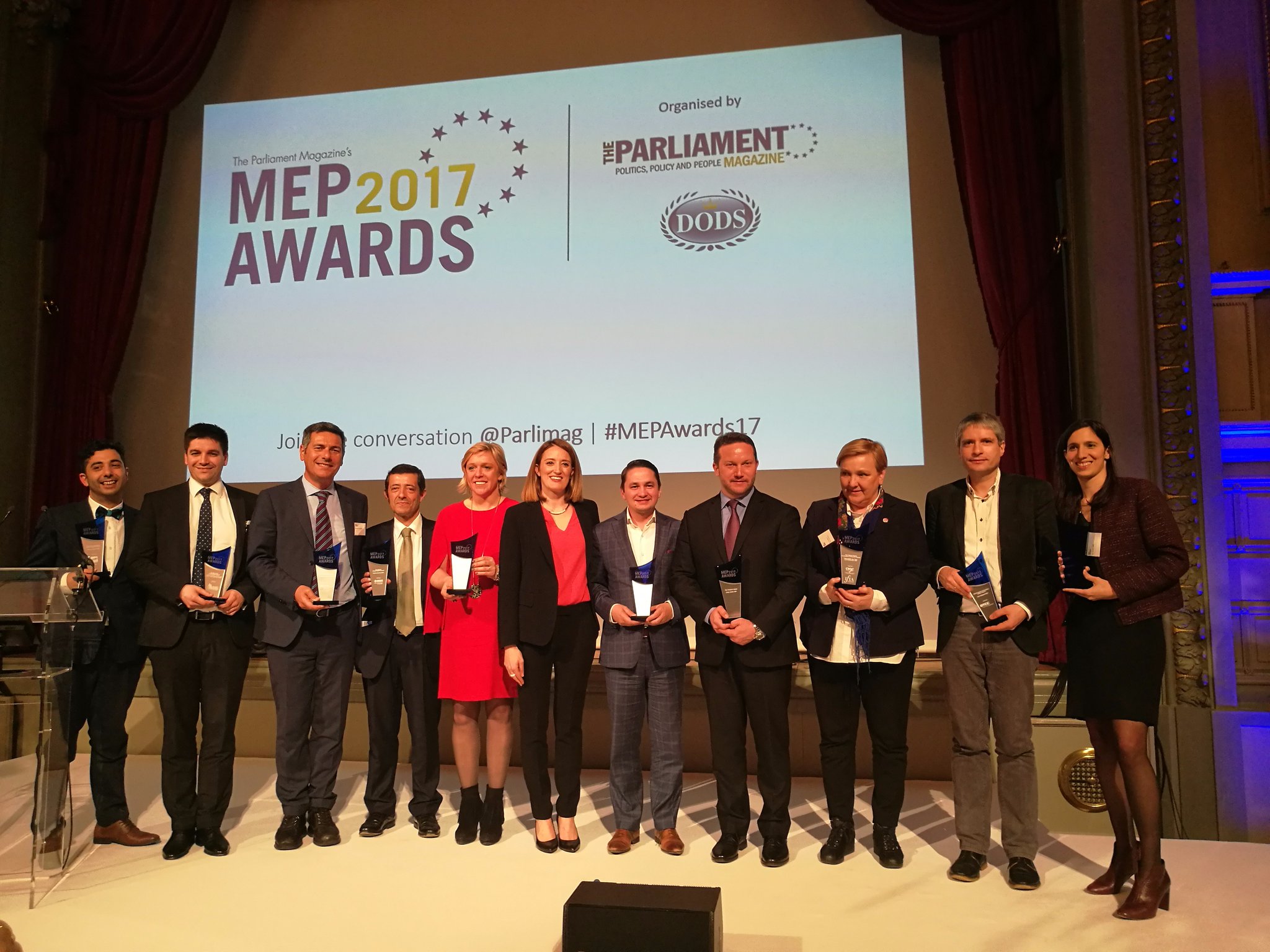 Istvan Ujhelyi – the only Hungarian MEP shortlisted this year – has received the MEP award on Wednesday in Brussels. Mr Ujhelyi, who is also the Vice-President of the Hungarian Socialist Party received this award in acknowledgement of his tireless work in the European Parliament's Committee on Transport and Tourism.
Every year, the Parliament Magazine – a Brussels bi-weekly political newspaper – holds the MEP Awards ceremony where they award deputies of the European Parliament in a range of categories. Politicians are nominated by other MEPs, civil organisations, or private individuals. Following thousands of nominations, editors of the Parliament Magazine shortlist 3-3 deputies in each category based on who nominated them and on their achievements in their respective policy field. Finally, a board of experts select the one and only winner in each category.
Based on the nominations, Istvan Ujhelyi was shortlisted already second year in a row, last year in the "tourism" category while this time he was awarded for his work in the field of transport. Mr Ujhelyi, as Vice-Chair of the European Parliament's Committee on Transport and Tourism, was working actively to defend the interests of Hungarian hauliers during the EU-level German minimal-wage debate and has been from an early stage a staunch supporter and mentor of the free InterRail project as well.
At the award ceremony Mr Ujhelyi said he arrived to Brussels in 2014 with a tripartite goal. First, to learn everything about the European Union, to put tourism on the distinguished place it deserves on the policy map of Europe, and to strengthen European values in the face of growing illiberalism in Hungary and across the continent – showing that Hungary has a truly European face as well.
22.03.2017.