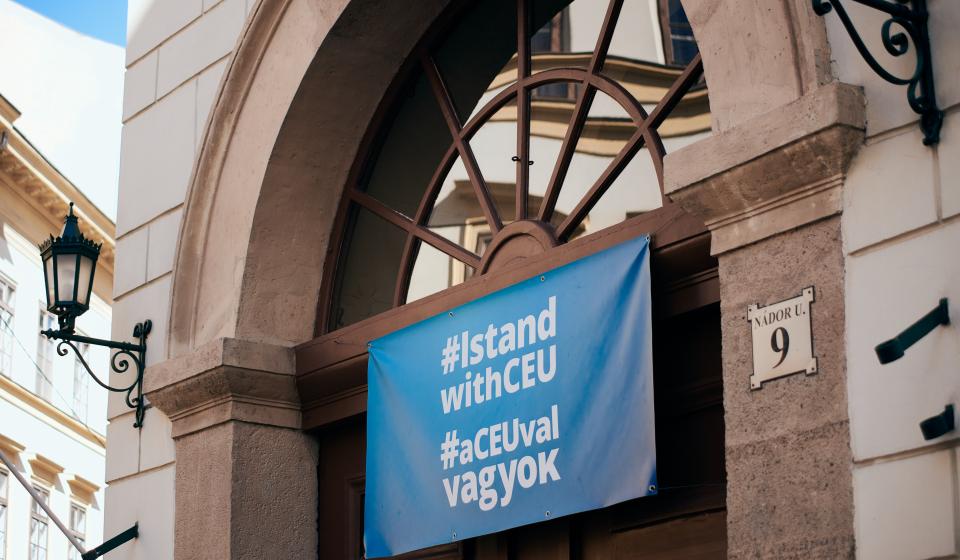 Following the announcement by Central European University that after 25 years it will leave Budapest for Vienna next year,
S&D leader Udo Bullmann
said:
"This is one of the darkest moments for academic freedom in Europe since the era of Fascism. The CEU was founded in a bid to build bridges between the East and West after the Iron Curtain tumbled and is considered to be one of the best universities in the region. It is a scandal that now, after 25 years in Budapest, it is been kicked out.
"It is incredible that an autocrat leader of an EU member state can act like this. Orbán emerges victorious from yet another battle with no consequences from the EPP. The Conservatives like to talk about European values, democracy and the rule of law, but when it comes to protecting them, they let Orbán do whatever he wants. It is incredible that an autocratic leader of an EU member state is allowed to play this game while remaining a member of the EPP family."
Istvan Ujhelyi MEP, head of the Hungarian delegation in the S&D Group added:
"In a spectacular act of betrayal, EPP group leader Manfred Weber – who wants to become European Commission President – essentially sacrificed rule of law and democracy at the altar of short-term political gain. This is worrying for a man who wants to run an institution that is supposed to defend those very principles. The EPP's so-called "red lines" have been repeatedly crossed without any consequence or repercussion that might urge the Hungarian government to reconsider its plans
"The departure of the CEU marks a dark day for democracy, for academic freedom, and for Hungary. In a country where opposition voices are silenced, newspapers are shut down, and NGOs are persecuted, the university provided an independent platform for debate and free speech. Illiberal leaders like Orbán fear what they cannot control or purchase from stolen EU funds, this is why the CEU was forced to leave Hungary. More than 80% of students will now begin their studies in Vienna, while Budapest loses some of its brightest students and best teachers, along with significant education and research funds."
04.12.2018.