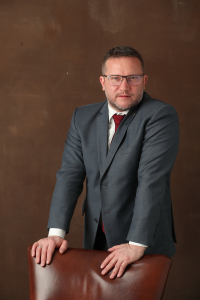 We need straightforward and honest discourse on the sanctions already imposed and likely to be imposed on Russia for its violent aggression. The pro-Putin Fidesz propaganda claims that the opposition side wants to shut off the gas supplies from Russia. This is vile and criminal dissemination of fake news.
Putin's war must be opposed by all reasonable and effective means to push for peace as soon as possible. However, we should only jump into deep water once we have learned to swim. That is why it would be irresponsible to impose a complete ban on natural gas imports from Russia without adequate guarantees, or, as Fidesz puts it, to 'shut off the valves.' No one wants that and no one can possibly opt for it without the necessary preparatory measures.
For the last twelve years, Viktor Orbán and his money-hungry mafia state have sought Putin's favour and interests in everything, and now, too, they much less concerned about the vulnerability and peace of Hungarian people than the uncertainties around their individual business deals with the Putin regime.
In Hungary, the share of renewable energy sources has increased almost nothing during the last decade of Fidesz rule. Even in the course of twelve years of a two-thirds mandate, Orbán and his party have done nothing to reduce our dependence on Russian energy, promote sustainable energy sources or effectively increase energy efficiency. Therefore, any energy crisis that our country is facing is the sole responsibility of Fidesz, both directly and indirectly.
The European Commission is preparing to make substantive proposals among others to diversify, i.e. share the risk of natural gas imports into Europe, attract new reliable partners, invest massively in energy security and increase energy efficiency. We shall not be a Russian colony; we shall no longer be at the mercy of a belligerent aggressor!
At the same time, I firmly maintain that substantial reduction or a ban on imports of natural gas from Russia can only be supported if we have created adequate guarantees for its substitution with alternatives. Obviously, the interests of Hungarian citizens are our top priority, but we must also be aware that from now on, every single forint we pay for Russian products is in fact also a means of financing Putin's bloody aggression. We must therefore respond to the current war and threat with strong and effective action but in a responsible way that also safeguards our long-term interests. That is why all the lies told by the Fidesz in this connection only weaken our positions and unwittingly support Putin's war purely for daily political gain.
MEP István Ujhelyi
(MSZP-Párbeszéd)
Budapest-Brussels / 7.3.2022.