Published: 19.9.2023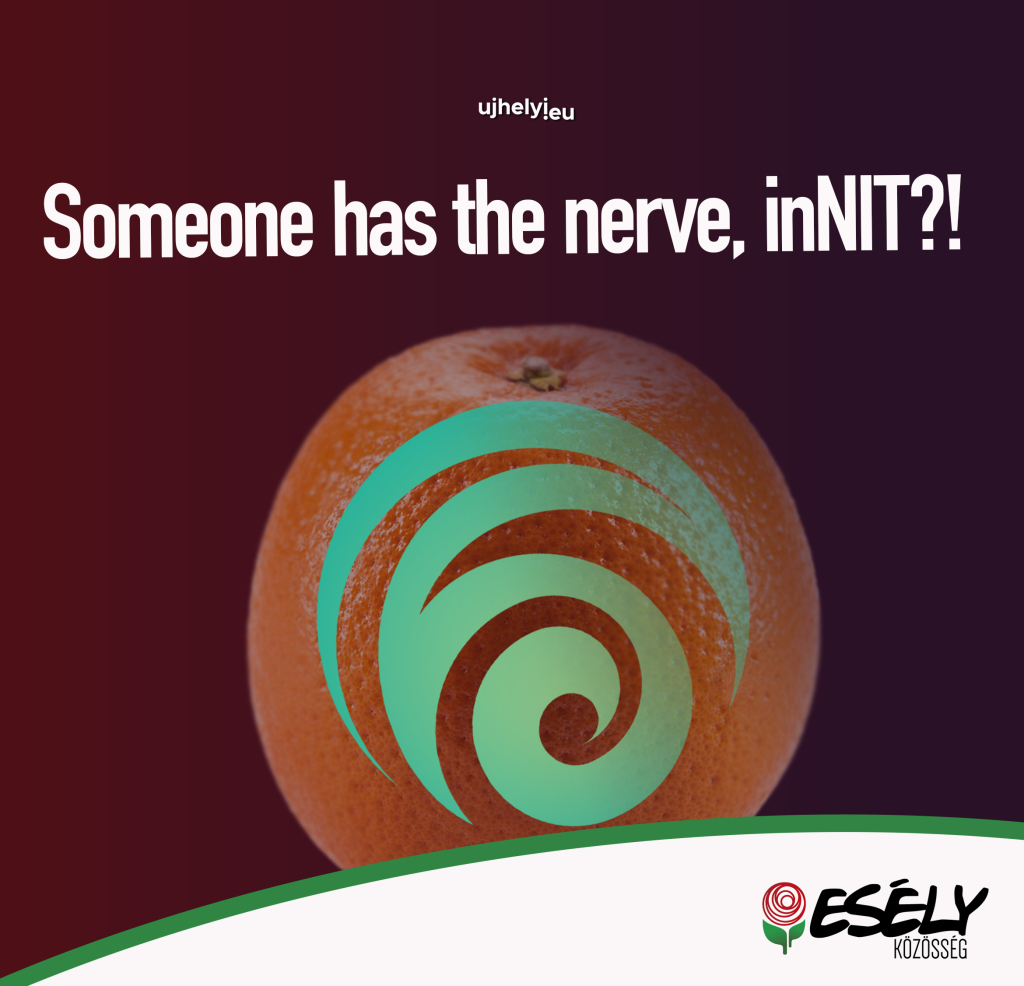 I had a rather surreal meeting this week at the plenary session of the European Parliament in Strasbourg: a representative of the so-called National Youth Council (NIT) asked me to support their petition demanding that European decision-makers do not close Erasmus+ funding to Hungary, i.e. do not exclude Hungarian students and researchers from international exchange programmes. At first, I wondered why the NIT didn't turn to the Fidesz government instead, demanding that it make the necessary changes to access Erasmus funds as soon as possible, but when I found out that the NIT delegate who knocked on my door was just starting their internship training alongside a Fidesz-KDNP MEP, the picture became clearer. But, let's start at the beginning, shall we?
"We won a battle in Brussels in five minutes," this is what Tibor Navracsics said a few months ago, after his first meeting with the European Commission on the future of the Erasmus+ and Horizon Europe funds. The Hungarian government representative hoped that, as he put it, it was just a simple misunderstanding that could be quickly corrected. Well, it wasn't, and the Orbán government has obviously made no effort to remedy the situation and is making no effort to do so even now. To put it simply, in the case of universities forced to change to a foundation model, the European Commission is withholding EU funding for international student exchange programmes (Erasmus+) and research programmes (Horizon Europe), basically because of the way in which trustees are selected and because of conflicts of interest. The Brussels body made it quite clear early on what it saw as specific problems with, for example, the appointment of Fidesz politicians to the board of trustees for life, but the Orbán government kept on arguing and trying to be 'smart' about it all until we slowly ran out of time. Although the exact number of students and researchers affected is still not known – I have recently written to the European Commission about this – some reports suggest that at least 4,500 Hungarian students and a similar number of research projects could lose their funding, due to the fact that the Fidesz government has not yet implemented the requested changes; in fact, it has been stalling.
Several active student organisations and NGOs have expressed their protest to the government over the scandal. The HÖOK, which sometimes used a very conformist tone, was more cautious: although they " strongly " urged the decision-makers to reach an agreement between the European Commission and the government as soon as possible, they tried to stress that although there was "room for criticism" of the change to the foundation model, the debate should not be about the access to certain "services." Personally, I am extremely angry that we have come to the point where thousands of Hungarian students and researchers are being deprived of international programmes, and I strongly demand that the disputed details be resolved as soon as possible. At the same time, I am well-aware that the key to the solution lies solely in the hands of the Orbán government. Fidesz has parked its car in a no-parking zone and is now surprised that it has been given wheel clamps. It is completely absurd for them to expect that the clamps be removed, and the parking tickets be thrown out while allowing the car to remain in the no-parking zone because it is more convenient for us and because we park our cars that way, and Brussels can do us a favour. Nonsense. If the government sticks to the rules and implements the requested changes, everything will be sorted out. Simple as that.
That is why the National Youth Council's approach to the matter was a complete surprise. It is important to note that NIT should be one of the most important youth advocacy and rights enforcement organisations in Hungary, but at the same time – besides many truly valuable programmes – they mostly just justify government policies, and their cooperating presence gives credibility to Fidesz's mock consultations. I have not heard any complaints from NIT on the overall grave situation of education, for example, on the revenge law against teachers or the intimidation of students by the authorities. Now, however, the National Youth Council – with a few affiliated organisations and 2,000 signatures collected – has turned to the European Parliament's Committee on Petitions to stand up for students at the model changing universities and demand the abolition of EU restrictions as soon as possible. (Again,I myself expect the matter to be resolved as soon as possible and that no Hungarian student or researcher's opportunities be harmed! So on this we agree!)
According to NIT's petition, EU decision-makers are harming Hungarian students, and their decision should be changed immediately. "The measures do not help to strengthen young people's connection to the European project and undermine the bridge between the EU and young people," they write in the attached document. So it is not the Orbán government that is undermining that bridge, but the EU itself; I get it. NIT, by the way, describes itself in this petition as the umbrella organisation that "plays the role of improving the lives of young people, addressing their problems, expressing their interests and asserting them." Fine words. Yet somehow, I have never seen them stand up to the government in any meaningful way, for the lives of young Hungarians and for addressing their problems. In fact, NIT, for example, did not even submit a professional opinion on government plans for EU funds, including those for teacher pay rises or educational improvements. This, of course, one might say, is perfectly normal, since there are countless showcase organisations in the NER [Orbán's so-called National Cooperation System] anyway, which present themselves as and claim to be something, while having no other purpose than to support Fidesz's state power. Their choice.
My career in public life has been significantly shaped by the time I spent as a young aspiring politician, setting up and successfully running left-wing youth organisations. As a young member of MSZP, I was one of the organisers and participants in the student demonstrations against tuition fees that my own government wanted to introduce. It never occurred to me that this was not my job as a vocal representative of my generation. Responsibility and dedication to the younger generation of today is still a guiding principle in my life; it is no coincidence that I was one of the people responsible for the launch of the free European train pass programme for young people.
I only stress all this because I find it hard to resist getting angry when I see blatant government propaganda on behalf of an organisation that is supposed to represent an important social cause (i.e. the real representation of youth). When the NIT representative visited me in Strasbourg this week to convince me to support their petition to the European Commission, two leaders of the United Student Front were sitting in my office. Well, they really do represent the interests of students and are not afraid to stand up for themselves and their peers and teachers. In comparison, the NIT representative defended their lack of standing up for themselves by saying that they 'don't want to take a stand in a political debate.'
While they had come to ask me to support their petition, which did not say a word about the steps taken by the government that do take a stand in a 'political debate' and which serve as the basis for the whole conflict and the lack of government action towards a real agreement.' Critically, firmly, almost angrily, I told them that I would do everything in my power to ensure that Erasmus+ and Horizon funds are not lost for Hungarians and that no student or researcher is disadvantaged. However, this does not require mock campaigns attacking 'Brussels', but a firm assertion of interests, primarily against the Hungarian Government, which is the source of the problem. And this is something that others, including us, are doing instead of NIT.
When I found out that the young representative of the National Youth Council who had contacted me was about to start their internship with a Fidesz-KDNP MEP, the picture became even clearer. NIT may not have wanted to "take a stand" in the political debate, but it did manage to choose the NER's vassal support over that of Hungarian youth on this issue. At least we know.
dr. István Ujhelyi
Member of the European Parliament / Founder of the Community of Chance
17/09/2023
Recent posts