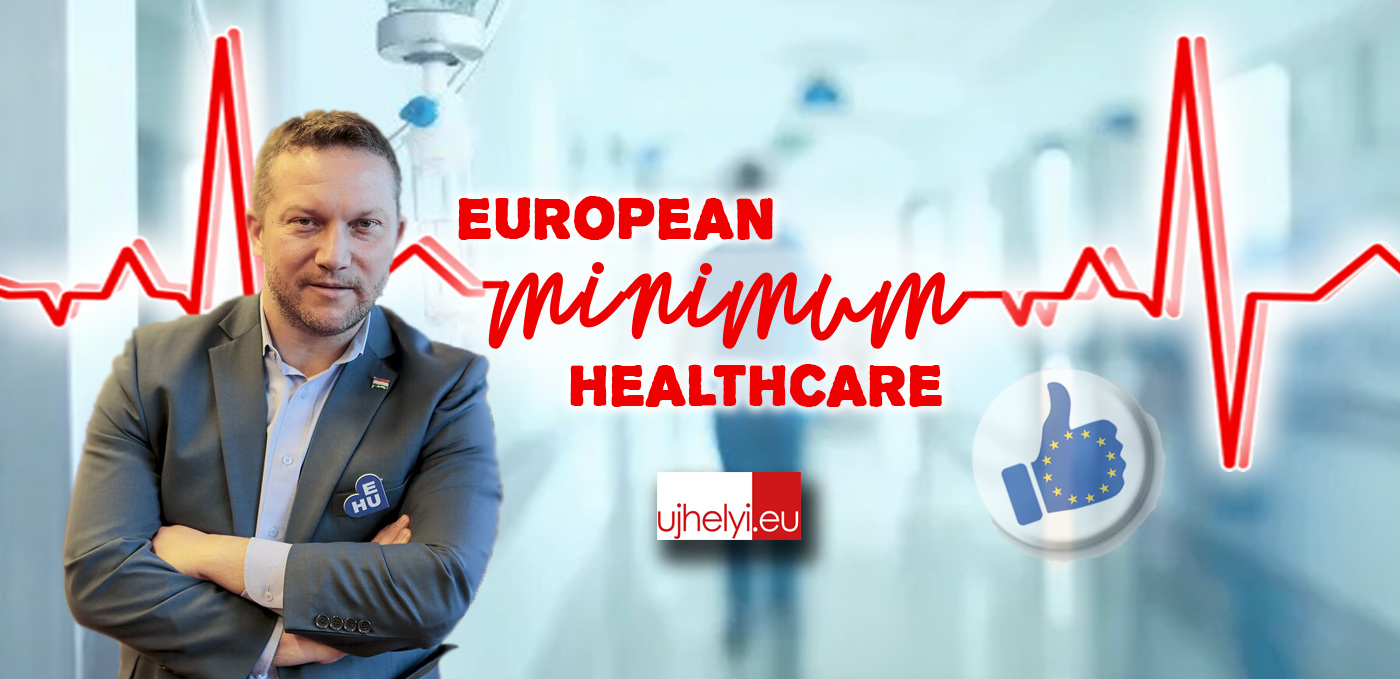 In my capacity as MEP, I made an important and individual commitment to put the framework for the European minimum healthcare provision on the desk of EU decision-makers during this parliamentary term. During the consultation I initiated, it became clear that improving healthcare and strengthening patient safety was one of the main expectations of people from me, and that is why I became a member of the European Parliament's Committee responsible for this field (ENVI) and set the goal of creating a European minimum program.
I am proud to report that I already have many supporters and professional allies in this extraordinary task. Not only domestic but also international health NGOs and professional organisations have indicated to me that they were ready to share their best practices and suggestions while working together, but I have also found partners in the health ministers of several EU Member States who have also seemed open to the proposal.
I strongly believe that the imbalance in healthcare systems in the EU is untenable. It is intolerable that the health and quality of life of European citizens depends in particular on the given Member State of the Union they live in. It is unacceptable that, due to the outflow of health workers, a severe shortage of professionals is threatening the provision of healthcare in the Eastern regions. It is also inconceivable that the EU leaves the management of healthcare to Member States and shrugs its shoulder when it comes to the plight of certain Member States. We will create this minimum provision framework and, if healthcare is apparently only a secondary area for the Hungarian government, we will also be the ones to guarantee Hungarian patient safety! We will make it happen!
Of course, the illiberal government is only good for false propaganda on the matter, claiming that Hungarian healthcare "has been renewed to a degree never seen before." Well, regarding this matter, it is sufficient to recall only some of the information released these past days: according to official data, more people died last year from hospital infections than from car accidents. According to an OECD report, we can safely say: hundreds of thousands do not have access to adequate healthcare in Hungary. We also know from international reports that thousands of Hungarian doctors and tens of thousands of nurses are leaving the country or the career path. And if that wasn't enough: in recent days, it was found that there is a specialist clinic where only appointments have to be made in order to book appointments. It's simply absurd in the centre of Europe.
We will change this by establishing a minimum healthcare provision in the EU. We have started the work and the foundations of the framework are already being formed together with the professional organisations. It will be a long march, but the first steps have already been taken.
dr. István Ujhelyi
Member of the European Parliament
17 November, 2019.