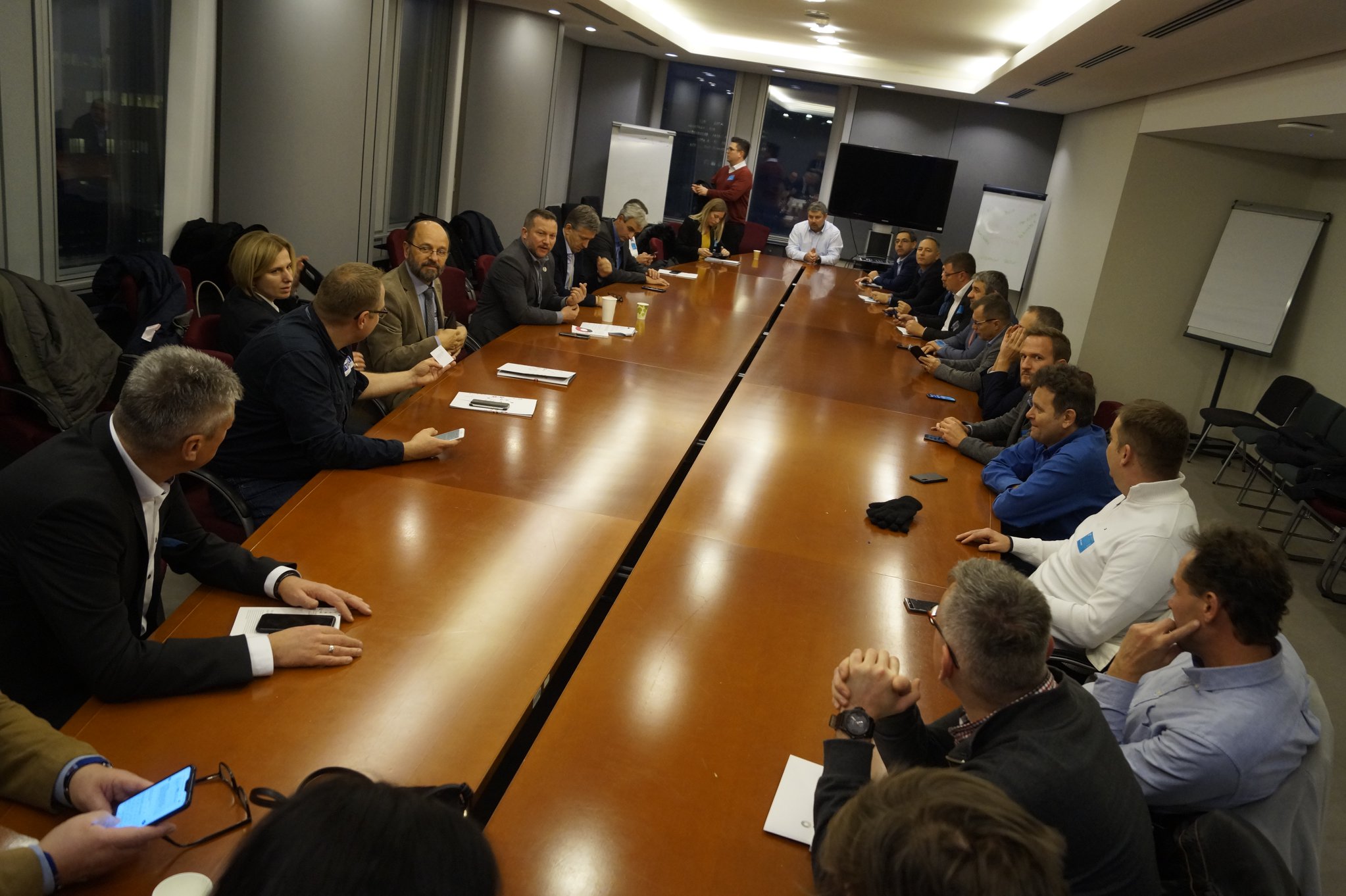 A delegation of twenty-five opposition mayors, deputy mayors and municipal leaders was hosted in the past few days by MEP István Ujhelyi in Brussels. They met, among others, with EU development experts and decision-makers, leaders of the European Committee of the Regions (CoR), non-governmental and professional organizations that are important contacts for the local authorities primarily to discuss opportunities for direct EU funding.
At a press conference at the end of the two-day program, István Ujhelyi said that the number of municipal leaders and representatives for whom European values and European relations are
important had multiplied after the municipal elections. He said it was to them that he wished to open some doors by organizing professional events and contacts for them in EU institutions. Ujhelyi said the leaders of the "free cities"; had assured him of their cooperation in implementing the "European minimum healthcare service" program that he had launched: in the next period, several municipalities would prepare their own proposal and problem map of the local healthcare system deficiencies, which he as MEP would then build into the program he initiated.
At the press briefing, deputy mayor of Budapes Kata Tüttő said that after the elections, the EU flag had been put out once again on City Hall, demonstrating that they wanted to strengthen not only financial relations but value-based cooperation with Brussels. Kata Tüttő pointed out that people in the capital want clean air, better public transport and that they wanted to move to a circular economy from the waste management currently in place. In Brussels, as she said, they are looking for good practices and useful contacts.
At the press conference also streamed in online media, mayor of Érd László Csőzik emphasized that
it was extremely important for the city he leads to have direct contac  with EU institutions. He added that most municipalities were facing a lack of funding, which means that the EU financial
frameworks, which can be directly applied for by the municipalities concerned, can offer significant,
targeted development opportunities.
All politicians agreed that there was an unprecedented opportunity to create and operate an EU
system of direct resources, which would provide the same degree of opportunity for a community of
"free cities"; ready to cooperate.
Brussels, 03.11.2019.