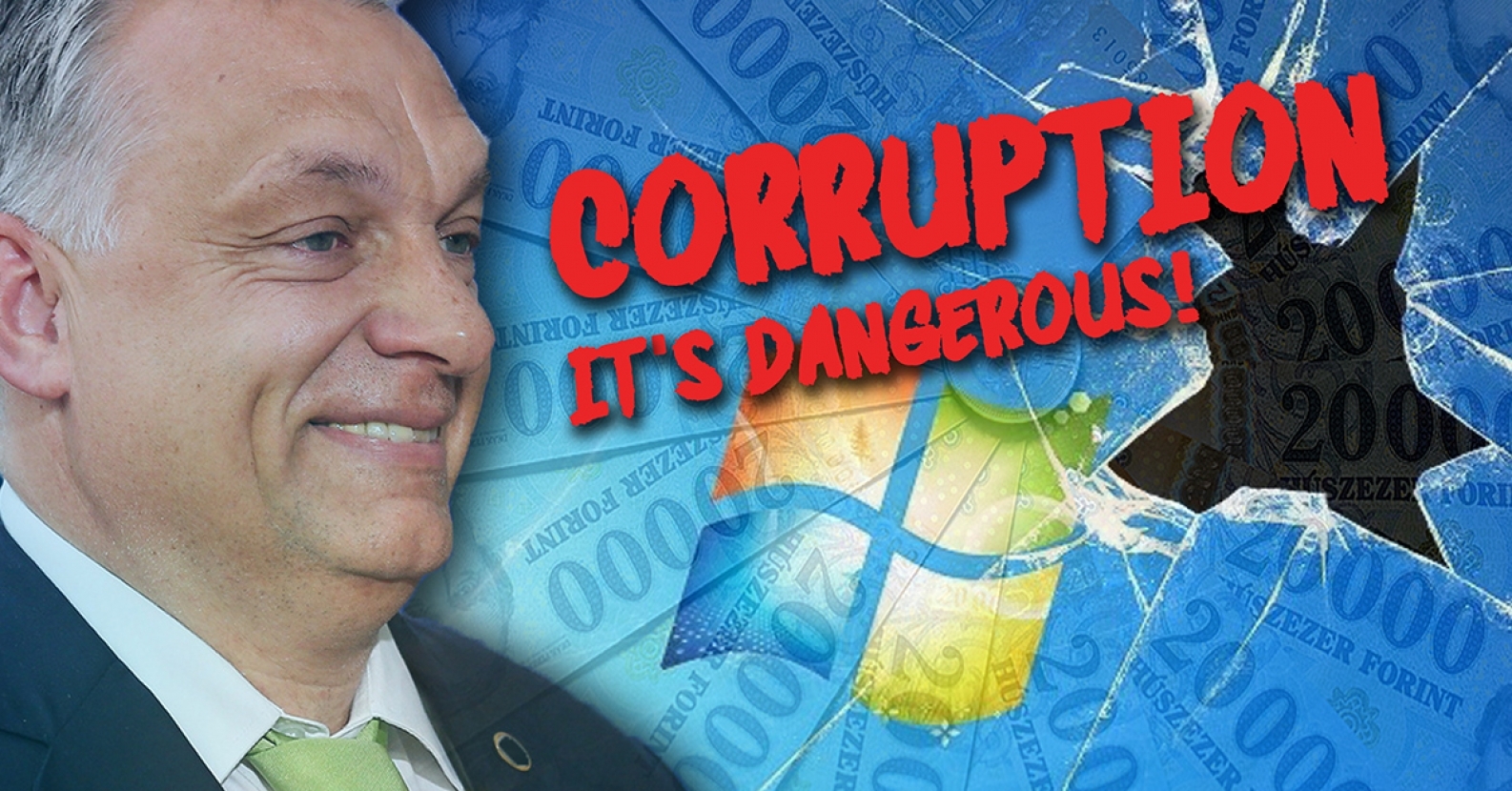 Dozens of corruption cases, abuses, and outright illegitimacy could be listed from recent times that, under democratic rule of law, would result in chasing away the government mafia in power and the imprisonment of the thieves of public funds.
But ours is no longer a democratic state and even less so a place under the rule of law, and prosecution has long been a parody of itself. There are countless cases of corruption that, for now, they believe they have successfully covered up, straightened out from public money and swept under the carpet. However, the Microsoft scandal that reaches Fidesz' top circles is much more than that. They are trying to distract people from it throwing rubber bones, but this time around, it is really very awkward. It is a perfect example of the National Cooperation System's operation carried out by spineless thieves and a clear demonstration of why Hungary's resources will be reduced, or at least subject to strict conditions, in the EU.
The rule of law, or even the condition of joining the European Public Prosecutor's Office, is not a "pro-immigration-Sorosist" conspiracy, but rather a statement: they shall not allow "hey there, Sir" type bumpkins to steal EU money contributed to public funds. Microsoft-gate in a normal rule of law would already bring about the fall of the government and the imprisonment of major players, but in our illiberal state, the orange prosecution is still trying its best to delay things. But it cannot do this for long. The case is crystal clear, moreover, the US authorities have already conducted the necessary investigations and the procedure is underway at European Anti-Fraud Office (OLAF), too, no matter what Péter Polt's puppet theatre does. It has come to light that between 2013 and 2015, in many cases, in consultation with Hungarian government officials, Microsoft sold licenses and service contracts at an unreasonable discount to brokerage firms, which then sold them to government agencies at market rates; obviously with billions in profits.
According to the published data, even the police and the tax authorities were involved in public procurement financed from EU funds, the latter being led by Ildikó Vida, known from the US ban scandal. And – what a surprise! – the IT procurements of the National Tax and Customs Authority were led by Péter Tiborcz, who is not quite accidentally is the brother of the non-business man-head of government's businessman-son-in-law. The US investigation also revealed an exchange of specific messages, in one of which an employee of Microsoft's Hungarian subsidiary assures the headquarters of the US firm that they have obtained all government approvals for the deal, including that of the prime minister. The only other minor detail is that the brokerage firm supplying the National Police Headquarters later merged with the share company, which, what a surprise, is now owned by Lőrinc Mészáros.
And if that wasn't enough, let's add that after the American investigation found corruption, many executives from the Hungarian parent company were suddenly removed. Some, however, fell on soft ground: for example, Microsoft's former head of government businesses was a ministerial commissioner at the Prime Minister's Office for a long time, while the head of the Hungarian subsidiary fired during the scandal first became vice president for business development at the National Investment Agency and now he is member of the board at Est Média handling large scale digital investments. Ah well, the world is small, hard to find professionals these days. And finally, another little delicacy: in 2012, one of Microsoft's US executives, Kevin Turner, was personally received by Viktor Orbán, and as a result of the meeting, the then loud anti-multinational Fidesz government was quick and eager to obediently sign a strategic agreement with the company.
All the pieces of the puzzle are in place: corruption is roaring, investigations are factual, only the specific perpetrators and fair accountability are missing. Nobody should believe that just because everything in Illiberal Disneyland can be hushed up, it will have no medium to long-term consequences. We will all be victims if they curb the support we are entitled to. We will now be discussing and shaping the next seven-year EU budget, and the extent and availability of resources will largely depend on the image we show of ourselves. Viktor Orbán and Fidesz shows this image. The portrait hall of a petty mafia that is too lazy to even try to cover up its rotten nature.
dr. István Ujhelyi
Member of the European Parliament
11 August, 2019