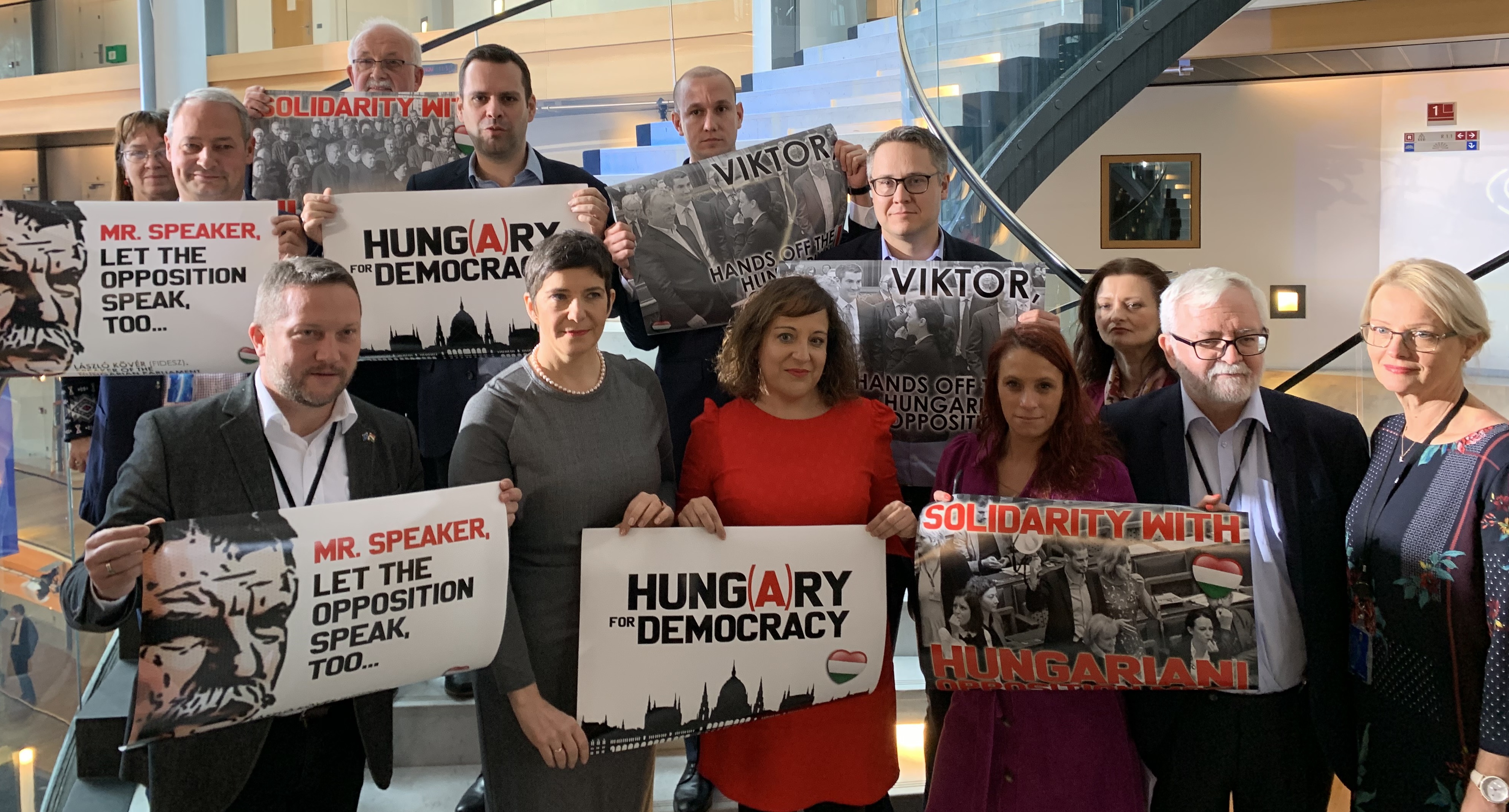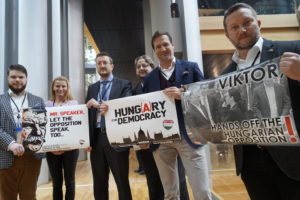 Alongside Hungarian opposition MEPs, among others, the Spanish President of the S&D group Iratxe García Pérez also took part in the solidarity protest action on Tuesday, during the break of the plenary session of the European Parliament in Strasbourg.
The event was initiated by István Ujhelyi to draw attention to the violation of the rights of Hungarian parliamentarians. As is known, Fidesz aims to amend the law on the legal status of representatives in order to obstruct the government-critical work of opposition MPs. Among other things, Fidesz would withdraw the right of parliamentarians to enter public institutions without prior consultation, but would also restrict their right to free expression in Parliament.
According to the proposal, Speaker László Kövér could arbitrarily deprive Members of even a whole year's salary (while, if fact, the law explicitly prohibits paid employment elsewhere), or even expel them from the building of Parliament and the Offices of Representatives, thus preventing them from performing their duties or exercising their constitutional rights.
In connection with the solidarity protest action, István Ujhelyi said that it was their job and duty to stand up for the Hungarian opposition MPs, whose rights were being curtailed. "We have seen many Fidesz methods, but they have never ventured this far. Although they refer to similar rules in other parliaments of the Union, the malicious intent and the dictatorial mentality are sole characteristics of the illiberal Orbán-system. We know exactly how unprincipled Fidesz is, and we know that the rules are made stricter to make it impossible for opposition politicians to do their job. This is an intolerable, cowardly and immoral move that needs to be voiced in Europe," said István Ujhelyi.
The solidarity protest action was attended by the European politicians of the Democratic Coalition, Jobbik MEP Márton Gyöngyösi, and German, Austrian and Swedish delegation leaders and politicians, including former group-president Udo Bullmann.
Strasbourg – 11.26.2019