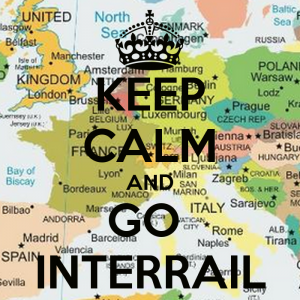 During the past weeks many politicians supported the idea to have a solution getting free Interrail tickets for young people in Europe. I turn to Commissioner Bulc to open a new phase for discussion.
The EU's future will be directly affected by its youth's ability and willingness to support European ideals and goals. Providing all EU youth a voucher for 1-month Interrail passes for free, when turning 18 will enable a vast number of EU youth to explore the European Union first-hand, get a tangible feeling of what the EU means on a personal and institutional level, raise youth mobility, strengthen the EU job market, and it represents a more towards a united European future.
István Ujhelyi, Vice-Chair of the TRAN Committee said: "I have been working hard with the two young German initiators on the possible realization of this project. It has taken a long time to discuss the issue with railway companies and stake-holders and we have been examining the realization of this project through a special co-operation agreement between the European Institutions and Tourism sector. This project is not about only "travelling by train for free of charge", but the opening of the possibilities of European youth, the further successful deepening of EU integration and the better communication among different cultures.
"This project can be easily and effectively linked to other, already existing programmes, like the European Voluntary Service and the Erasmus + programme, and there are promising opportunities in the co-operation with the Tourism industry."
"The political decision has been missed today, I do not understand why the Budget Committee did not give a supportive vote."
Ismail Ertug, S&D spokesperson on transport added: "In times of rising euroscepticism EU institutions, but also national governments need to work as hard as ever in bringing the European Union closer to its citizens. The interrail project is a fantastic proposal to let our young generation experience at first hand the privileges of EU citizenship, such as free movement and establishment, and the richness of the cultural diversity throughout Europe. The cultural, cross-border exchange will strengthen mutual understanding and appreciation among the European youth on which we can build our common European future together."
28.09.2016.