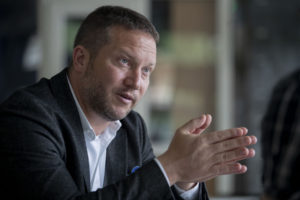 István Ujhelyi Vice-Chair of the TRAN Committee urges the European Parliament to support the modification of the slot regulation immediately and calls for extraordinary TRAN-meeting. The Hungarian MEP has written in his statement, that under the European Green Deal programme it is unacceptable and dangerous to maintain empty planes in the European Sky; it can also ruin the companies involved. "The next plenary session is in one month, so the TRAN Committee must act now! We must have an extraordinary meeting to get the required decisions" – declared MEP Ujhelyi.
Under normal circumstances, the so-called "use-it-or-lose-it" rule is a well-balanced principle for the efficient use of scarce capacity at congested airports. But under these exceptional circumstances, it will force our airlines to operate flights unnecessarily in order to retain long-term access to these important airports through the historic slots that they have acquired over time.
Flying almost empty planes would be very harmful for the already significantly affected airlines and even more so from an environmental point of view. That is why earlier this week European Airline Companies collectively called for a waiver of the 80/20 rule for slots as set out in Council Regulation (EEC) No 95/93.
Brussels – 10.03.2020.