Published: 19.9.2016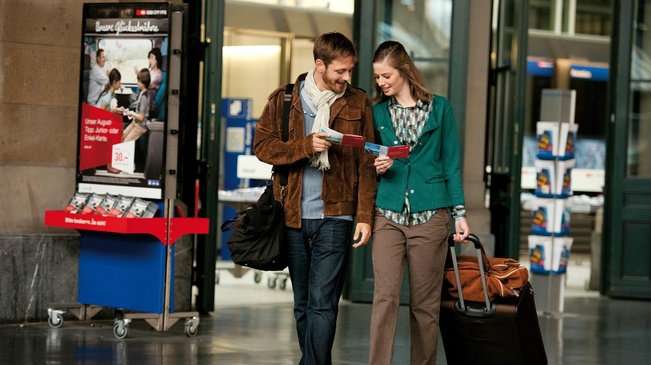 It is with great pleasure that the case of free InterRail ticket for every young European turning 18 is now in the limelight of European policy-making as Manfred Weber, President of the EPP Group declares his support for the initiative.
Mr Weber is knocking on open doors as Mr Ujhelyi, the Vice-President of the Committee on Transport and Tourism has been working on a very similar initiative for more than a year. The Hungarian MEP has sent a written question (E-011991-15) to the Commission to inquire whether the institution is ready to back such a proposal in August 2015.
"The viability of such a program has been under inspection for quite some time already, several railways companies and associations have been contacted while conducting feasibility studies under the framework of a special partnership between European institutions and the tourism sector" – as explained by Mr Ujhelyi. "Such a project is not merely about enjoying a free train-ride, but opening up Europe for young people across the continent to deepen integration and enhance cross-cultural experiences and communication. Moreover, the project could work hand-in-hand with other European programmes like the European Voluntary Service or the Erasmus+ while also improving cooperation with the tourism sector."
Originally, two young Germans (Vincent-Immanuel Herr & Martin Speer) who approached Mr Ujhelyi to seek support for the plan raised the idea. Mr Ujhelyi immediately agreed to help and started the necessary negotiations to realize the project, which has since gained the support of Mr Michael Kramer, President of the Committee on Transport and Tourism as well. Thus, the free InterRail project enjoys an extensive, EPP-S&D-Greens political backing in the European Parliament.
Mr Weber's proposal to give every young Europeans a free 22-days InterRail ticket as they turn 18 to travel the EU is a step to the right direction. The EPP President, however, was not aware that a similar project has been initiated under Hungarian guidance. Mr Weber is nevertheless happy to be the integral part of a common action, so the plan eventually sees the light of the day.
Even the Italian Prime Minister, Matteo Renzi showed enthusiasm for the idea calling it a "very interesting plan".
It is important that younger generations, who are among the most devoted supporters of the EU, have the chance to travel across Europe strengthening their European identity and intercultural communication skills that are indispensable in a united, integrated EU.
19/09/2016
Recent posts