Published: 25.9.2022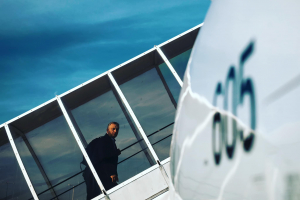 On Sunday, the 45-day deadline for the two relevant government ministries to answer questions about Viktor Orbán and his Fidesz delegation's recent trip to the US, which they had requested due to the emergency, expired. However, no reply has been received this time either, so as of today, they are now hiding and withholding data of public interest in this matter, in defiance of the laws they themselves have passed.
As I have previously reported, I sent an official request for data to the relevant ministries at the beginning of August, because in that month, prominent members of Fidesz were traveling to the United States for a conservative party political conference and were not overseas to discuss state affairs. If, on the other hand, it was an explicitly party political programme, financed by Hungarian taxpayers, then the minimum expectation is that the government at least accounts for its details and costs. In my public interest request, I asked for information in accordance with the law on who exactly accompanied Viktor Orbán to the United States and in what capacity, what the source of the expenses was, or what clear and unambiguous public interest justified the trip in a private government aircraft, which is said to be a military transport plane.
The government authorities first waited until the statutory 15-day deadline to respond had expired, and then wrote to me to say that they would only send a reply within 45 days because to do so within 15 days would "jeopardize the performance of public duties in the context of the emergency." They have the legal possibility of doing so, thanks to the amendment to the law that Fidesz has squeezed into the existing provisions. Now, however, after 45 days, they have still not sent a substantive and credible response to the public interest data request, which means that they are no longer complying with their own laws. I will look into the legal options available to me, because from now on, it is a matter of principle that they should account for the full expenses of Fidesz leaders and their entourage.
István Ujhelyi
Member of the European Parliament
Budapest/Brussels – 19/9/2022
Recent posts