Published: 30.1.2020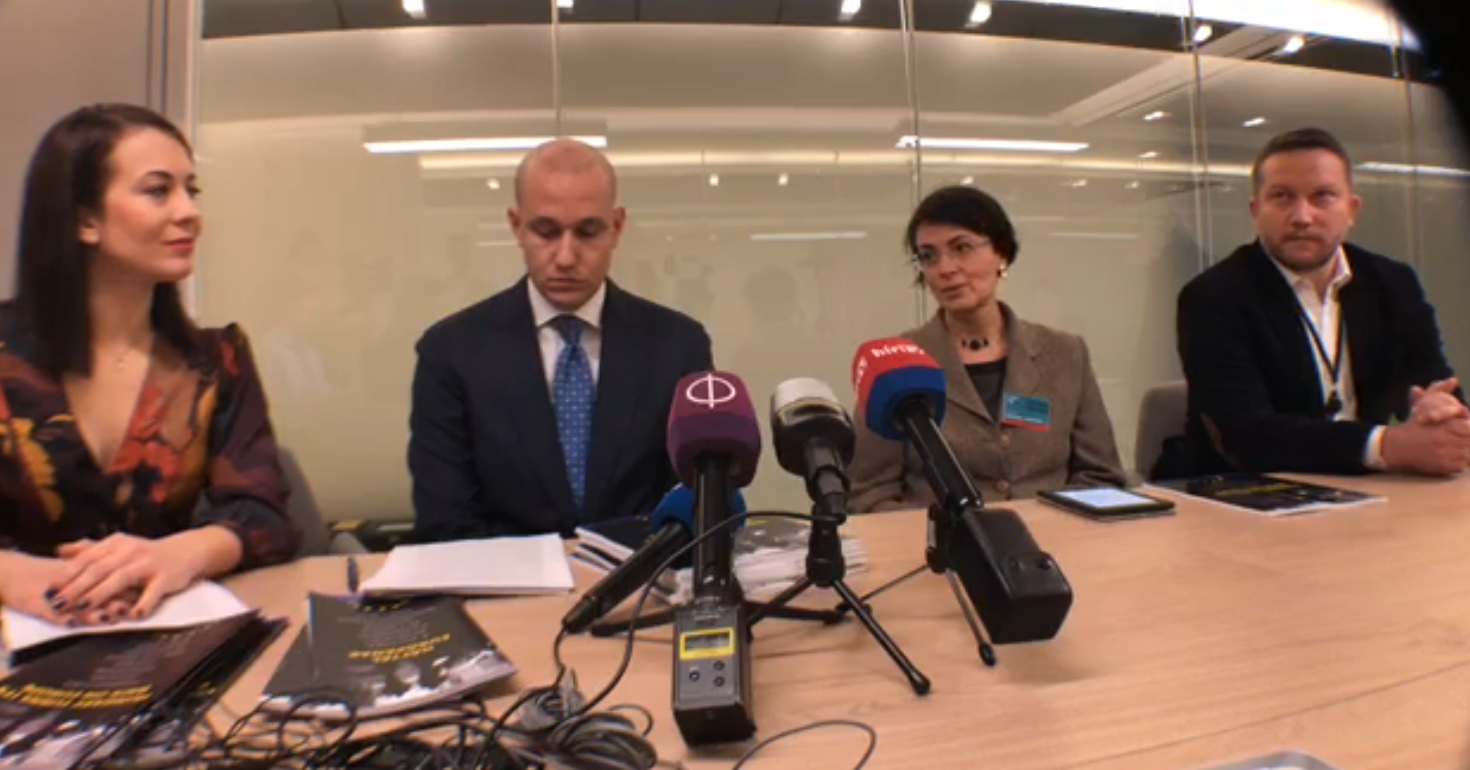 Opposition MEPs wish to send a copy of the report to all leaders of European institutions. 30 authors have tried on 86 pages to sum up the damage done in the field of culture, education, science, art, cultural heritage and media by the dismantling of the rule of law and the establishment of an authoritarian system in Hungary.
This is what the Hungarian Network of Academics' (OHA) publication is all about. The authors of 'Hungary turns its back on Europe' are all independent researchers, academics, journalists, with expertise and personal experience of the above, said Anna Gács on behalf of OHA at the publication's presentation in Brussels on Tuesday. The work, also available in English, was intended to be presented to the European public at the press conference, as, according to Gács, the anti-democratic efforts in Hungary are being carried out with the tacit consent of the EU.
The publication is to be sent to all leaders of European institutions, said one of the opposition MEPs attending the press conference, István Ujhelyi of MSZP. Ujhelyi will personally take the volume of studies to the leaders of the European People's Party (EPP) before the next council meeting, he announced. In his view, they will have to choose between values and interests when deciding whether they will dismiss the Hungarian government or not, considering that by now it is patently obvious that the Orbán government goes against European values.
Katalin Cseh of Momentum also sincerely thanked the contributors. She said they would build their legislative work on such studies that are credible reference points. According to the Cseh, the report perfectly captures the Orbán government's desire to control students, researchers, teachers and artists by any means, whereas in her view "freedom is a basic experience for the new generation."
The intellectual resources of the Hungarian people are the greatest asset in the country, but that is exactly what the government is ruining, according to Sándor Róna of DK, who also attended the press conference. He highlighted the position of education among the topics in the volume, pointing out that PISA surveys show that Hungarian students are already the worst in Europe in terms of performance.
The number of students in higher education is steadily declining – particularly of hard-pressed young people who have been denied the opportunity to excel by the government. Róna added that a European education minimum is not too much to demand to ensure that Hungarian youngsters have an equal chance in Europe.
The volume's authors received no royalties, only translation and printing had costs, Gács said in response to a question. The roughly one million forint budget was raised from private donations and with the help of NGOs.
28-01-2020, Brussels
Recent posts