Published: 30.8.2022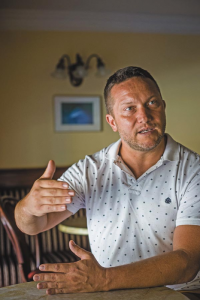 "Yet another letter proves that the government is a sham and is lying to all of us, or they are completely incompetent in the current situation, or perhaps both." This is how Socialist MEP István Ujhelyi described the fact that, according to the letter of reply he received from the President of the European Commission, the Hungarian government has not yet officially applied for the EU funds that can be drawn from the loan part of the so-called Recovery Fund, although according to the government's earlier information, Prime Minister Viktor Orbán sent a letter pertaining to the matter to Brussels in March.
In an online press conference on Tuesday, MSZP's European politician recalled that the rule of law debate with the Hungarian government is not only about the disbursement of funds of the next seven-year budget, but also about the non-reimbursable aid package and the additional funds provided by the concessional loan part of the so-called " Recovery Fund ", with the former part of the package being worth 2.500 billion forints and the latter 3.500 billion forints.
Ujhelyi pointed out that at the time the Fidesz government had initially "haughtily" refused to use the loan part, saying Hungary did not need it, but in March this year, due to the increasingly tense economic crisis, the Prime Minister's press chief informed the public that Viktor Orbán had written to Ursula von der Leyen, President of the European Commission, to inform her: Hungary's recovery plan should be adopted as soon as possible and that, in addition to non-reimbursable funds, the government would also use the loan part of the Recovery Fund.
However, the Socialist MEP said that no formal action had been taken since then, as evidenced by Ursula von der Leyen's written reply to Ujhelyi on the matter, dated 24 August. In it, the socialist politician said the EC President makes it clear that the Hungarian government has not yet taken any official steps to call on or apply for the loan part of the Recovery Fund. "So the government claims that we will not receive the funds from the EU, but in addition to sending a communication letter, it has not even submitted the appropriate, revised plan to Brussels," István Ujhelyi assessed.
MSZP's European politician asked the government to finally be honest to the public in Hungary's current situation. "You are blaming the European institutions for everything, while you are clearly unable to govern or indeed tell the truth", Ujhelyi said at the press conference, sending a message to the Fidesz government.
Budapest/Brussels – 30/08/2022
Recent posts