Published: 21.1.2018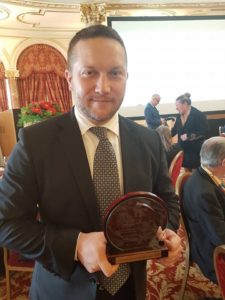 Istvan Ujhelyi, Member of the European Parliament representing the Hungarian socialists has been elected as global ambassador of the circus at the Monte-Carlo International Circus Festival.
The title is awarded annually by Princess Stéphanie of Monaco at the gathering of circus directors – no European politician has received this honor ever before. Mr Ujhelyi was awarded for his devoted work for the interests of the circus industry striving to introduce new projects revitalizing and renewing the world of circus.
As the Member of the European Parliament responsible for tourism, the Hungarian politician has initiated a number of programmes including the "Circus Manifesto" or the "BigTopLabel", a special quality assurance system for circuses similar to the Michelin-stars for restaurants. The BigTopLabel – presented at depth at this year's circus festival in Monte-Carlo – aims to establish minimum quality standards concerning labour rights, services, or even animal welfare issues.
"As an outsider, it is as surprising as honoring to become the ambassador of the circus, all the more that this happened at the 250th anniversary of modern circus art. Being responsible for European tourism policies I know exactly the economic, social, and educational value circus represents. Although circus  – and its economic and cultural potential – is still not properly represented in the institutional framework of the EU, we have already achieved an important goal: after more than a decade, the European Commission will prepare a comprehensive research paper evaluating the situation of European circuses" – said Mr Ujhelyi following the award ceremony.
21. 01. 2018 – Monte-Carlo, Monaco