Published: 14.11.2021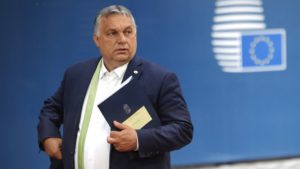 The Hungarian government is either impotent or simply insensitive to the daily problems of hundreds of thousands of Hungarians, said Socialist MEP István Ujhelyi in his online press conference on Friday, referring to the fact that the Hungarian government has so far only managed to reach an agreement with a few countries on the acceptance of eastern vaccines; therefore, in most countries, costly restrictions still await the Hungarians concerned.
As a personal example, the MSZP-Dialogue Alliance MEP said that during his talks in England this week, he met Hungarians living in the UK who have a serious problem with the fact that the jabs of their relatives who had been given Eastern vaccines are not recognized, so they face several days of house quarantine and expensive compulsory testing if they wish to cross the border.
Ujhelyi recalled that in recent months the Hungarian government has indeed already concluded some bilateral agreements on the acceptance of China's Sinopharm and Russia's SputnikV, however, apart from Cape Verde, San Marino, Uzbekistan, India, Bahrain, Kazakhstan and Mongolia, only seven EU countries have managed to reach such agreements to date. "This is a crucial problem for many people, who do not necessarily want to be tourists, but need to travel free of restrictions and extra burdens for their livelihoods, work, studies or family visits," Ujhelyi said.
The politician also pointed out that he had succeeded in getting the President of the European Commission agree to have his proposal addressed in one of the competent committees. According to the proposal at least the third, EU approved booster jab should be sufficient to make the recipient  exempt, but so far Hungarian government officials have not taken any supportive steps in this regard.
The Socialist MEP, referring also to the outcome of his consultations with Hungarians living abroad, suggested at the press conference that until the government's failure to have Eastern vaccines widely accepted is resolved, the Hungarian government should set up a financial fund to cover the cost of mandatory tests for the Hungarian citizens concerned.
"Those who have to travel for work, study or important family visits to a country that does not recognize the Eastern vaccines should be reimbursed for the cost of their compulsory tests on the basis of the invoices they present. This should be the duty of the Hungarian government," said István Ujhelyi. At the same time, the Socialist politician called on the government to "stand their ground" and conclude a separate agreement with all countries important for Hungary on the acceptance of Eastern vaccines and "walk through those Brussels doors" that the MSZP politician opened for them.
Budapest / Brussels – 5.11.2021.
Recent posts