Published: 20.9.2020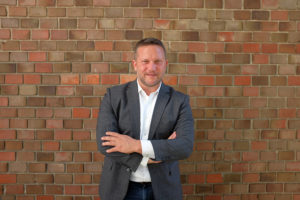 It is of paramount interest not only for the entire European Community, but also for Hungary that the concept of the European Health Union be realized, said Socialist MEP István Ujhelyi at his online press conference on Thursday.
MSZP's politician was one of the developers of the concept and of the responsible persons for it in the S&D Group of the EP. In the past year, together with the Hungarian Medical Chamber and other Hungarian professional organizations, as well as European health interest groups, he has shaped the content of the package of proposals intended to set quality standards for healthcare.
"When I first came up with the concept of the European Health Union and the minimum-standards, professional organizations and policy makers alike had their doubts about its feasibility, but the hard work of recent months has paid off: first, the S&D Group in the European Parliament adopted the program, then the concept was included in the adopted health strategy adopted by a majority of the European Parliament, and now, as a historic breakthrough, the President of the European Commission, Ursula von der Leyen, has made this program an important part of the next work plan", said István Ujhelyi.
The socialist politician emphasized that the implementation of the European Health Union means shorter waiting lists, fewer hospital infections and resulting illnesses and death, but it can also bring higher wages in healthcare systems. István Ujhelyi emphasized that, contrary to government propaganda, Fidesz spends less on healthcare than the EU average, and it is no coincidence that Hungary lags behind in terms of quality care.
"While a Czech doctor earns twice as much, a Belgian doctor earns nine times more than his Hungarian colleagues. Today, someone in Hungary is three times more likely to get a serious nosocomial infection than in Germany. These differences are untenable, and the concept of the health union will help to eliminate them," added the European politician of MSZP.
István Ujhelyi emphasized that after the European Parliament, the European Commission has now made a commitment to the program he initiated. He said now it was the turn of the European Council of Heads of State and Government to support the implementation.
"The joint work has begun, and I also expect my fellow opposition and pro-government MEPs to stand behind the program and help it to be implemented as widely as possible. Without strong health care, there is no strong Europe, without a strong healthcare system, there is no happy Hungary," the MSZP MEP said at his online press conference.
Brussels – 17/09/2020