Published: 12.5.2022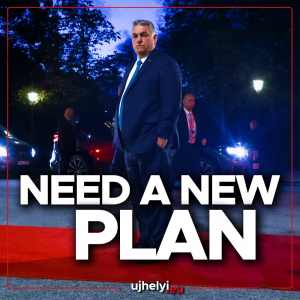 Exactly one year ago today, the Hungarian government submitted to Brussels a national plan for the use of EU recovery funds, but the document has not been approved by the European Commission to date.
The reason is that the draft submitted by the Fidesz government did not meet expectations either in content or in its adoption without substantive and wide-ranging consultation, but the constantly upheld objections to the rule of law situation in Hungary have also contributed to the freezing of funds.
Hungary is entitled to some HUF 2,500 billion of EU money from the recovery fund, which is much needed by Hungarian people and the Hungarian economy. The gravity of the situation is well illustrated by the fact that only two of the 26 Member States' drafts submitted to the European Commission, the Polish and the Hungarian, have not yet been adopted, and neighbouring countries are already in the lead, having received substantial amounts from this envelope: Romania has already claimed and used HUF 700 billion, Slovakia HUF 310 billion and Croatia, for example, HUF 311 billion in non-refundable aid.
The Hungarian government urgently needs to make a change and present a new national plan to the European Commission. As a MEP representing the left, I am also making a concrete proposal: instead of the commitments in the original document, three issues should receive priority political attention and support from the Fund. I propose that a significant amount of this funding be used to implement the "permanent reduction of overheads" through energy efficiency and the mass, targeted modernization of housing. I propose that the government introduce means tested food vouchers for a limited range of basic foodstuffs to counter the crippling impacts of inflation on the most vulnerable in society. I propose that the freely usable amounts of the Recovery Fund be used to make immediate, one thousand billion forint improvements in the health sector, especially on the human resources side, i.e. spend substantial sums on wage improvements and better working conditions. I expect the government to finalize the new national based on the results of deep and meaningful consultation with local authorities and professional organizations, contrary to its previous practice.
If the government is prepared to take action on this, then as a Hungarian MEP I will support the swift mobilization of resources.
István Ujhelyi
Member of the European Parliament
Budapest/Brussels – 12.05.2022
Recent posts