Published: 25.7.2020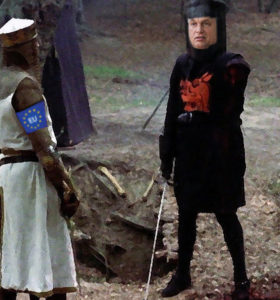 The Hungarian prime minister recently boasted like a proud little rooster before the pro-government public, claiming he had managed to fight for the exclusion of the rule of law mechanism from the elements of the EU budget agreement.
However, Viktor Orbán was tricked in Brussels, and it has now become clear and final that there will be rule of law control over EU money, and that it will be even stricter than Fidesz had previously hoped. The interests of Hungary and the European Union now collide against the power machine of Orbán.
President of the European Commission Ursula von der Leyen also made it clear in the plenary debate that the protection of EU funds and respect for the rule of law go hand in hand, and that this mechanism can be enforced by agreement between the Prime Ministers. The President of the European Commission has confirmed that they will again consult the 2018 rule of law proposal, which could put the Hungarian Prime Minister, who relies on his illiberal allies, in a difficult position. According to the proposal, possible sanctions can only be voted down by a qualified majority in the body comprised of the Heads of State and Government.
It is also extremely spectacular how a large majority of the European Parliament, in contrast to the conduct of Fidesz, adopted a joint resolution expressing a critical opinion on the budgetary agreement of the Heads of State and Government. The EP has shown a clear and decisive path towards the necessary increase in resources for future-oriented goals (e.g. healthcare, climate protection) and the strengthening of the rule of law criteria. Viktor Orbán trying to present himself as the hero of his folk tales is all in vain; he is now more like the losing black knight of the film The Holy Grail.
Brussels – 23/07/2020