Published: 7.12.2015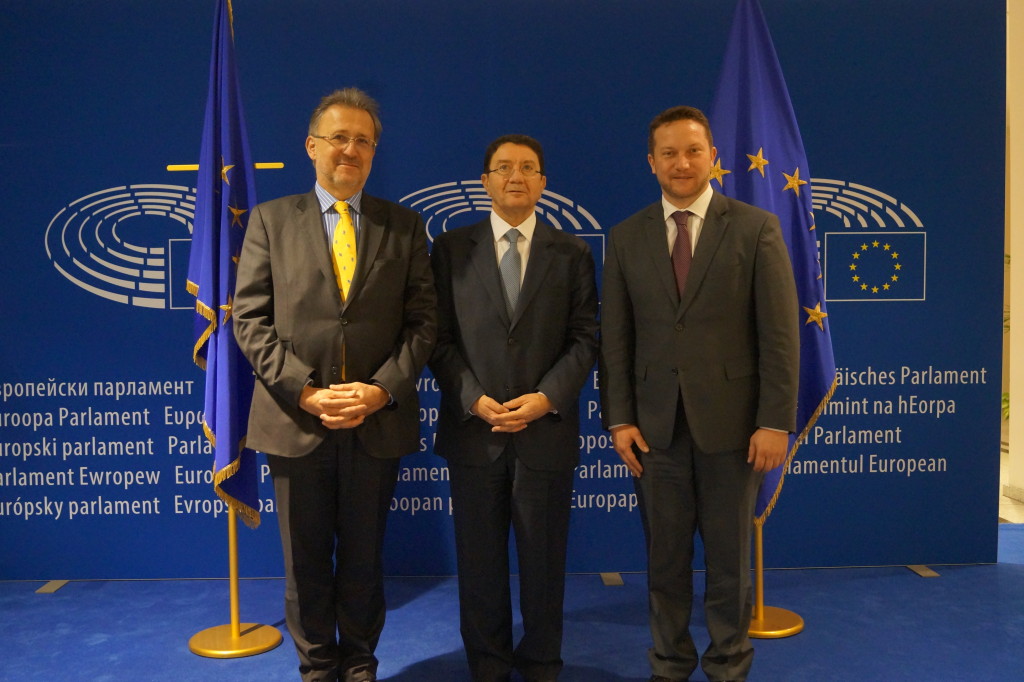 With the aim of enhancing the links between tourism, economic growth and inclusive development in Europe, UNWTO Secretary-General, Taleb Rifai, addressed the Committee on Transport and Tourism of the European Parliament.
During his visit to the European Parliament, Mr. Rifai emphasized that the European Union (EU) has an opportunity to capitalize on the potential that tourism has to promote socio-economic growth, recalling that despite economic and geopolitical challenges, international tourism continues to grow above average for the fifth consecutive year, reaching over 1.1 billion international tourists in 2014.
"I believe that we have many reasons to be optimistic about the future of the tourism sector in Europe, the most visited region in the world, and its capacity to deliver economic growth and development," he said.

István Ujhelyi, Vice-Chair of the Transport and Tourism Committee and responsible for the Tourism Task Force, recalled that tourism is one of the key socio-economic policy areas in Europe in view of its capacity to create sustainable jobs, one of the main objectives of both the Members States and the EU institutions. "We need more concrete policy actions and projects where tourism is visible, as the industry of peace these days," he added.
During his address, Mr. Rifai called upon the EU to take the lead in three key areas in terms of tourism development – the fight against climate change through sustainability-related initiatives, entrepreneurship and business competitiveness and travel facilitation in view of its proven impact on economic growth.
"Europe is already well advanced in supporting energy efficiency and the use of renewable technologies and UNWTO is very happy to have contributed to these efforts with the Hotel Energy Solutions project, which supports SMEs in reducing carbon emissions, and the ongoing Nearly Zero Energy Hotels project" said UNWTO Secretary-General.
The issue of travel facilitation was also addressed by Mr. Rifai, who said that "security should and is a priority to us all; yet despite current challenges, Europe can and should continue to lead the way in travel facilitation, particularly from the growing markets of China, Brazil and many others in Asia, Latin America and Eastern Europe. It makes no sense to invest millions in promoting Europe as a number one destination to the world, if then Europe's doors to the world are closed."
On the occasion of his visit, Mr Rifai also met Ms Elżbieta Bieńkowska, European Commissioner for Internal Market, Industry, Entrepreneurship and SMEs and Mr. David-Maria Sassoli, Vice-President of the European Parliament, to discuss the cooperation between UNWTO and the EU institutions.
(Brussels, Belgium, 3 December 2015)
Recent posts